Conveyor Scale(CE Series)
To respond to our user's diverse software and hardware requirements, Kamacho Scale Co.,Ltd. offers various belt conveyor scales to integrate a series of processes such as weighing, calculation and control.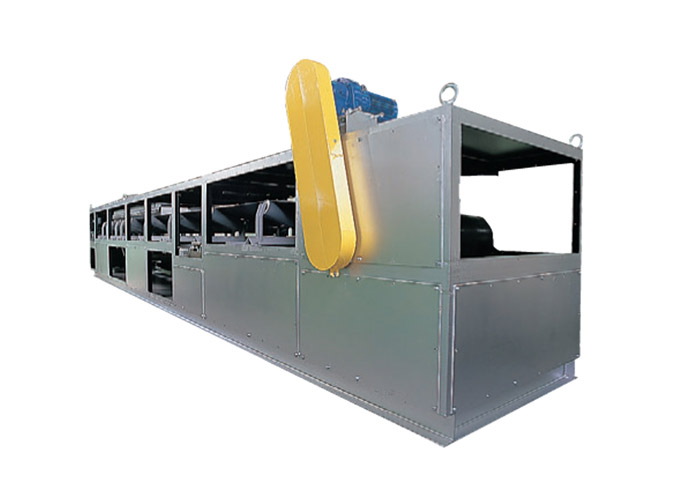 CE-BU type
Belt conveyor with load sensor installed on the upside.
CE-BL type
Belt conveyor with load sensor installed on the downside.
CE-NL type
Standard beltless conveyor
Standard specifications
Weighing range : 0.5t/h~600t/h
Accuracy of weighing unit : ±0.5%
Accuracy of control unit : ±0.5%
Temperature range : 0~40℃
Power source : AC100V 50/60Hz
Options
Comulative weight indication
Comulative weight indication & manual printing device
Instant conveying volume indication
Instant conveying volume indication & alarm device
Instant conveying volume recorder
Control Unit LC-5500
This is a new high-performance unit that brings out the capabilities of the feeder 100%. It comes equipped with clear and prominent digital displays. Making settings is easy and secure while viewing the display. All the information needed for continuous measurement have been integrated in this compact unit. The standard control panel is a compact wall-mounted type.
Major Specifications
Type: LC-5500
Analog section


Zero-span adjustment and fully automatic adjustment
Accuracy (linear): 0.01%/FS
A/D converter: high-speed, high-resolution ratiometric system

Display section


Weight display: 5-digit (high-intensity fluorescent display lamp)
Instant conveying volume display: 5-digit (high-intensity fluorescent display lamp)
Settings and warning display: 20 characters x 2 rows (character display lamp)
Status display: LED display lamp

Setting section


Setting device: membrane keys with key clip buzzer
Setting method: Function key + ten-key
Storage of setting values: E2-ROM (non-volatile) S-RAM (with backup battery)

Option: CCLINK interface